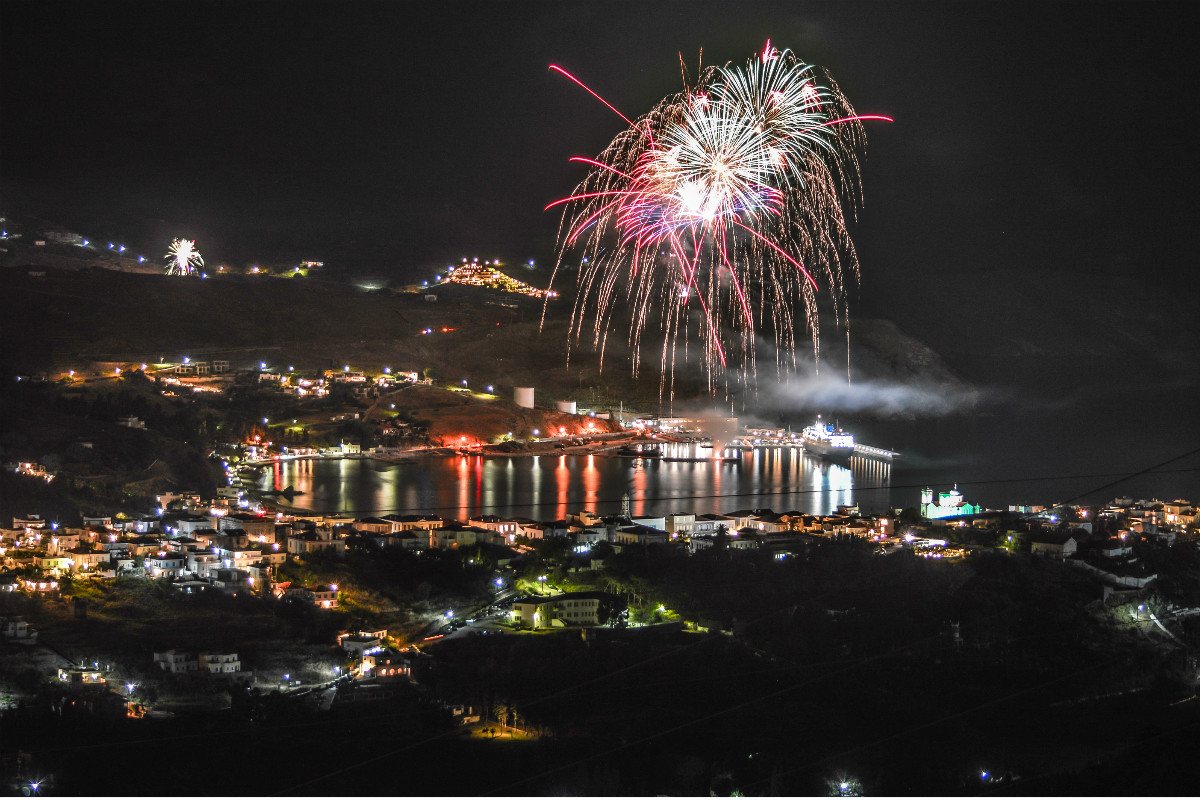 Easter in Andros Island, an amazing spring destination!
Andros is known to be the most sophisticatedly quiet getaway of Cyclades but during Easter the scenery changes and Andros become one of the must-visit destinations for those who seek to discover the authentic Greek Easter festivities. Today, we will find out together why Andros is the one place to visit during Easter and what makes Easter there so unique.
Easter in Andros Island is celebrated with great solemnity. After 40 days of lent, the celebrations start climaxing from Good Thursday when, after the mass, in every single church of the island, the women start decorating the Epitaph singing psalms. On Good Friday evening, don't miss the opportunity to visit the capital of Andros, Chora, and testimony the procession of the epitaphs of the three great parishes meeting finally up in the main square of Chora, Kairi Square, together with the masses of locals and visitors who have followed them from the church singing the Lamentations of the Tomb. After the ceremony, the traditional cafes are full with people who make a stop for quick ouzo and a bite always following the customs of lent which do not allow olive oil in the food of Good Friday.
On Easter Saturday morning, head to the Folklore and Christian Art Museum in Chora where the Lemon Festival will take place for yet another year and taste the different lemon based sweets and liquors. On Easter Saturday night, around midnight, be sure to find yourselves in a church to witness the epitomy of the holiness and significance of the Resurrection of the Christ which in Andros is celebrated with thousands of colorful fireworks. You can also ask the people of Micra Anglia Boutique Hotel for the monasteries you can celebrate Easter. The celebrations continue the same night with the traditional "magiritsa", a lamb offal soup which is the first meat dinner after almost 50 days of lent.
On Easter Sunday, everywhere around the island, people are celebrating Easter eating the traditional "labriati" which is lamb stuffed with herbs, cheeses and eggs and roasted traditionally in a wood fire oven. In Stenies Village, Easter is celebrated with fireworks, whereas in other villages, like Palaiopoli, Korthi and Sineti, people play "tsounta", a type of bowling game, just before the Easter lunch.
All these celebrations, and many more, make the island of Andros the ideal destination for those who want to experience the authentic devout atmosphere of Greek Easter in a place which never forgets the religious customs welcoming every year thousands of people who seek for the perfect getaway for their spring vacation. To find out more on Easter in Andros Island just click on www.micra-anglia.gr
Photo credits Epameinondas Marmaras